Norton by Symantec
Security Deluxe (2019 3.0)
Soort:

Internetbeveiligingspakket

Opmerking:

Elders of met acties goedkoper te verkrijgen

Fabrikantprijs - 1 licentie:

30 €
Bekijk alle specificaties
Bekijk test
Benieuwd naar de testresultaten. Registreer direct
Specificaties
Over dit product
Geschreven door de Consumentenbond
Symantec Norton Security Deluxe (2019 3.0) kent weinig nadelen. Zoals bij bijna elk anitiviruspakket kan het gebruiksgemak nog iets beter: Norton is weliswaar overzichtelijk, maar kent teveel gebruik van eigen termen (zoals Sonar, Download Intelligence, Norton Insight). Ook de meldingen/vensters bij virusdetectie kunnen duidelijker. Het geteste Security Deluxe is geschikt voor 5 Windows- of Apple-computers of Android-apparaten. Andere Norton opties: Security Standaard is geschikt voor 1 apparaat (Windows, Apple, Android) en Security Premium voor 10 apparaten. De laatste bevat als extra's ook ouderlijk toezicht (parental controls) en online back-up (25 GB). De scores op deze pagina gelden ook voor Security Standaard en Premium.
Reviews
---
De reviewer heeft aangegeven dat het product gesponsord is. Dat kan betekenen dat hij het product heeft gekregen van een bedrijf, of met een korting kon kopen, in ruil voor het plaatsen van een review.

Vind je deze review nuttig?

(

)

()

---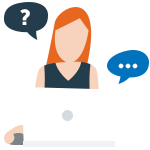 Prijzen
We zijn de prijzen aan het ophalen
even geduld a.u.b.
Geen prijzen bij shops aanwezig bij dit product.
Winkel
Levertijd
Afhaalprijs
Bezorgprijs