Nania
I-Max SP Isofix
Soort:

Peuter/kinderstoeltjes - isofix

Geschikt voor kinderen van:

9-36 kg

Wijze van vastzetten zitje:

Isofix
Bekijk alle specificaties
Bekijk test
Benieuwd naar de testresultaten. Registreer direct
Specificaties
Over dit product
Geschreven door de Consumentenbond
Gemiddeld scorend voorwaarts gericht zitje dat een lange periode gebruikt kan worden, vanaf ongeveer 1 tot 12 jaar oud (9 tot 36 kg). Wordt vastgezet in de auto met Isofix en spanband ('TopTether'). Bevestiging met autogordel is niet mogelijk. De stabiliteit kan soms verbeterd worden door de hoofdsteun van de auto te verwijderen of omgekeerd te plaatsen.
Reviews
De reviewer heeft aangegeven dat het product gesponsord is. Dat kan betekenen dat hij het product heeft gekregen van een bedrijf, of met een korting kon kopen, in ruil voor het plaatsen van een review.

Vind je deze review nuttig?

(

)

()

---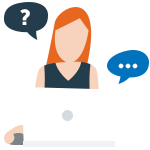 Prijzen
We zijn de prijzen aan het ophalen
even geduld a.u.b.
Geen prijzen bij shops aanwezig bij dit product.
Winkel
Levertijd
Afhaalprijs
Bezorgprijs